Advanced Hearing Offers SoundGear for Optimum Hearing Protection

We are very excited to tell you we are an authorized dealer of SoundGear digital hearing protection, made by Starkey Hearing Technologies, a world leader in hearing technology.
It's important to know that hearing loss can happen in as little as 15 minutes after exposure to certain sounds. At 90 decibels of continuous noise, your hearing is subject to permanent damage. Many common devices and machines exude more than 90 decibels of noise such as firearms, power tools, manufacturing equipment, farm machinery, construction equipment, mining and drilling equipment, and more. At Advanced Hearing Solutions we strive to provide the best hearing protection products to meet our clients' needs. Your hearing is our top priority. If you work or enjoy recreational activities that put your hearing in danger, be sure to stop by our office or give us a call to set up an appointment. Let our family help you preserve your hearing.
SoundGear Protects the Hearing of Hunters and Marksman
For many West Virginians living an outdoor lifestyle of hunting or target shooting is a way of life. We understand the thrill of the hunt and the enjoyment of the match, but did you know that the average noise from a firearm generates 140 decibels of sounds. That is far too much noise for your ears to repeatedly endure without fear of hearing loss. SoundGear provides superior protection from the noise of firearms in a comfortable and discreet device designed specifically with you in mind.
SoundGear Protects Industrial Workers from Hearing Loss
If you work in an industrial environment continually surrounded by constant noise and loud sounds, then you may be unknowingly damaging to your ears and causing hearing loss. The best way to prevent this from happening is to wear hearing protection. If you have tried to wear hearing protection in the past, but found it too heavy or uncomfortable, SoundGear's line of products may be the perfect solution for you. With light weight, comfortable designs, these hearing protection devices are convenient and easy to use.
SoundGear Products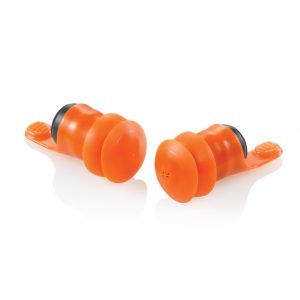 SoundGear Instant Fit
Our SoundGear Instant Fit product is the smallest and lightest device available. The SoundGear Instant Fit is perfect for the hunter or shooter looking for an edge – or industrial workers who are looking for something they can wear all day. It is ready to wear right out of the box and is worn discreetly inside the ear to deliver superior sound quality and natural wind reduction. Our SoundGear Custom Fit products are custom molded to each wearer's ear and feature the most advanced electronic hearing protection technology on the market.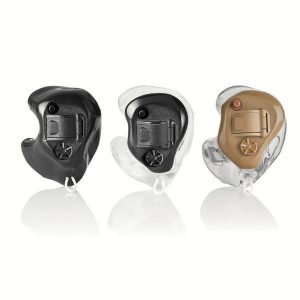 SoundGear Custom Platinum
SoundGear Custom Platinum products are for the more avid hunter or professional shooter. They come with four memory modes – normal, high-frequency boost, telecoil, and mute.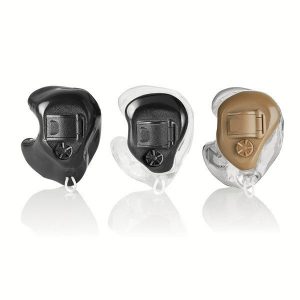 SoundGear Custom Silver
We also offer SoundGear Custom Silver products for those who may not shoot as often or professionally. Custom Silver is just as effective as our Custom Platinum, but has only one memory mode.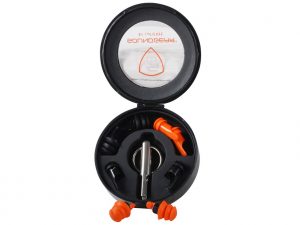 SoundGear by LaPierre
As a hunter or shooter, you know that hearing plays a huge roll in your success. The new SoundGear by LaPierre is a digital shooting protection product and enhances environmental sounds while protecting your ears from gunshot blasts.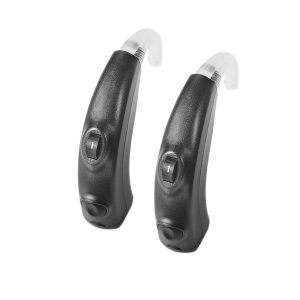 SoundGear Behind-The-Ear
SoundGear Behind-The-Ear (BTE) products are for those who are looking for the classic look and feel of a Behind-The-Ear electronic hearing protection and enhancement product. These are available in two technology levels – Platinum and Silver, and are a great solution for just about any recreational hunter or shooter.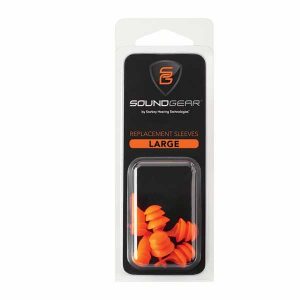 SoundGear Accessories
Along with the amazing SoundGear hearing protection, we also offer SoundGear accessories such as wax guards, replacement sleeves for the Instant Fit, and SoundGear batteries.
If you are a hunter, shooter or industrial worker, ask us how you can protect your hearing while still being able to hear what's going on around you with SoundGear.