How To Clean & Repair Your Hearing Aid
A hearing aid will become a vital part of everyday life. Just like anything else you wear, a hearing aid will encounter normal wear and tear or unexpected accidents. Advanced Hearing Solutions will make necessary repairs to your device, if possible, so that you can get the most out of your hearing aid investment.
Troubleshooting Your Hearing Aid
Some repairs are simple and can include:
Replacing the battery
Making sure the battery is installed correctly
Making sure the battery door is closed
Cleaning the hearing aid of earwax and debris
Removing moisture from the device by using a Dri-Aid Kit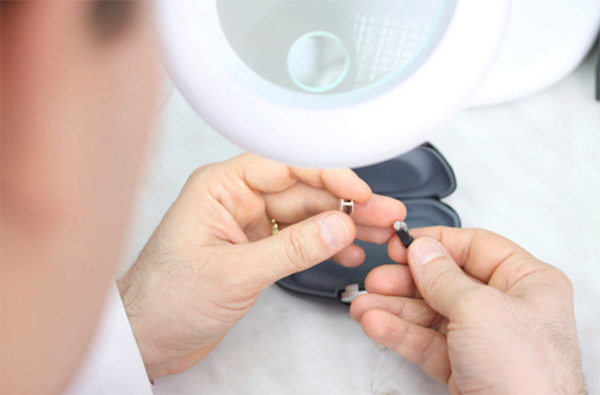 If your hearing aid is still not working correctly nor has a noticeably broken part, a professional technician may be able to repair the damage.
---
Professional Hearing Aid Repairs
Some repairs that a technician may be able to do include:
Battery door repair
Battery compartment repair
Tubing repair or replacement
Ear bud replacement
Reprogramming and adjustments
Deep cleaning
---
Providing West Virginia With Reliable Hearing Aid Services
Our goal at Advanced Hearing Solutions is to provide you with the tools and assistance you need to keep your hearing aid functioning properly for as long as possible. We promise to treat and care for you the way we would want to be treated and cared for – with love, compassion and patience. We understand that hearing aids are a financial investment, and we will do everything we can to save you time and money. For more information or to schedule a repair with us, call 1-877-322-2474.